Recruitics
Here is a list or Recruitics' top 60 veteran and military-friendly employers.
https://info.recruitics.com/blog/top-veteran-military-friendly-employers-for-2020
---
Sustainable Resources Institute, LLC
Advanced Manufacturing Skills Training
Certification Programs available in manufacturing skills that include, Mechanical skills, Pneumatic skills, Hydraulic skills, Industrial Electricity, Programmable Logic Controller, Lean Manufacturing Autonomous Maintenance and Industrial Basic 101.
Sustainable Resources
PO Box 1095
Holland, OH 43528
Phone: 419 865-8503
www.glsri.com
---

Toledo Lucas County Public Library Job Search Center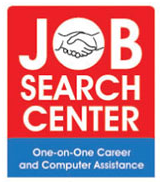 One-on-One Career and Computer Assistance
Learn how to use the computer
Learn how to set-up and use an e-mail account
Learn to search for a job on the Internet
Learn how to apply for a job online
Learn how to update your resume
Mondays & Tuesdays: 6 – 6:45 p.m., 6:45 – 7:30 p.m.
Wednesdays & Thursdays: 2 – 2:45 p.m., 2:45 – 3:30 p.m.
Business-Technology Department, Main Library, 325 Michigan St.
By appointment only, please call 419.259.5209
www.toledolibrary.org
---
WorkReady Lucas County
WorkReady Lucas County is a free program designed to help individuals document their existing skills or improve upon them in order to find quality employment. Employers frequently complain that they can't find good workers so here is your opportunity to prove that you are Work Ready.
If you already know you want to be certified as Work Ready, you can contact 419-213-5627 or fill out our online form and we will contact you.
OhioMeansJobs.com/lucas