Business Services
Long Business Description:
Kieffer & Associates offers results-focused executive coaching to veterans, individuals and organizations who want to optimize their talent capability.
Military Veteran Career Transitions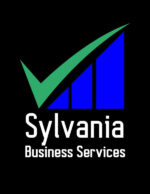 Address:
PO Box 351865
Toledo, OH 43635
Long Business Description:
With over 40 years of accounting experience, Robin McKelvy and her team will give you peace of mind that your bookkeeping is handled with efficiency and accuracy. Working with clients like the Ohio Department of Transportation and the University of Toledo, our experience with Quickbbooks spans across three decades.   Our mission is to provide an effective accounting process for your business, whether you are looking for us to handle all of your bookkeeping or train your staff how to best use the Quickbooks program.